Sydney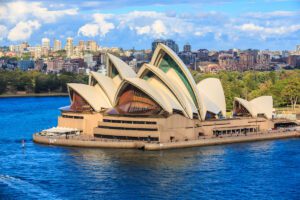 Sydney, capital of New South Wales and one of Australia's largest cities, is best known for its harbourfront Sydney Opera House, with a distinctive sail-like design.
1 of 5
Perth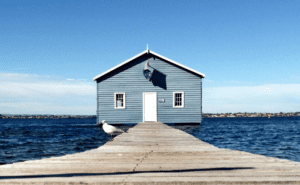 Blending urban cool with raw natural beauty, Perth is effortlessly Australian. With its immersive experiences and proximity to a range of daytrip destinations, Australia's sunniest capital city is a place where relaxation and adventure go hand in hand.
2 of 5
Gold Coast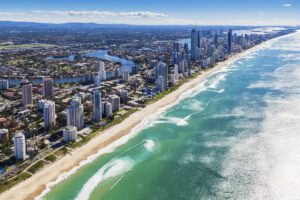 The Gold Coast is a metropolitan region south of Brisbane on Australia's east coast.
It's famed for its long sandy beaches, surfing spots and elaborate system of inland canals and waterways. It's also home to theme parks such as Dreamworld, Sea World and Wet'n'Wild.
3 of 5
Cairns
4 of 5
Melbourne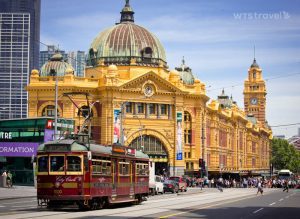 Melbourne is the coastal capital of the southeastern Australian state of Victoria.
At the city's centre is the modern Federation Square development, with plazas, bars, and restaurants by the Yarra River.
5 of 5
Australia
Cairns, considered the gateway to Australia's Great Barrier Reef, is a city in tropical Far North Queensland. Its Tjapukai Aboriginal Cultural Park tells the stories of indigenous Aboriginal and Torres Strait Islander people with music and dance. Cairns Esplanade, lined with bars and restaurants, has a swimming lagoon. Northwest of the city, Daintree National Park spans mountainous rainforest, gorges and beaches.